Tickets:
Price: $10
Related Events:
Rembetika Hipsters, Maria Kaneko Millar
Rembetika Hipsters are a nationally-acclaimed Greek music group based in Calgary. Since 1996, their repertoire has included authentic Greek songs, original Canadian compositions in Greek, Balkan and Middle-Eastern styles, contemporary belly-dance instrumentals, and jazz-influenced bouzouki pop.
Tickets available at the Ottawa Folklore Centre (1111 Bank St.) and Arbour Environmental Shoppe (800 Bank St.), or by phone at 613.230.8234.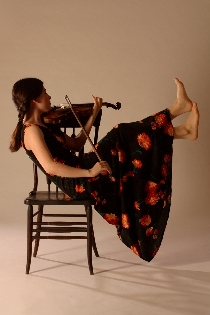 Maria Kaneko Millar
Maria Kaneko Millar is a dancing, singing violinist whose compositions and improvisations draw from Asian, Celtic, Gypsy, Indian, Klezmer, Tango, Turkish, Blues, Jazz, Rock and Classical styles. Highlights of Maria's career include performing the role of Dancing Fiddler in Riverdance on Broadway (as well as the North American & Asian Tours), presenting her creation - All for One – in CBC's nationally televised The Great Canadian Music Dream, receiving grants from Canada Council for the Arts and the Alberta Foundation for the Arts to compose a concert of danced violin works, soloing with the Edmonton Symphony Orchestra, and graduating from The Juilliard School with an MM in violin performance.

www.mariamillar.com
A presentation of the Ottawa Folk Festival in conjuction with the Anti-Poverty Project.