Tickets:
Price: $15
Related Events:
Lester Quitzau and his Very Electric Trio, Graham Guest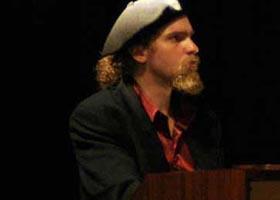 Graham Guest
Making his home in Edmonton since early boyhood, Graham Guest has spent nearly all of his thirty-one years playing music. A keyboard player since toddlerdom, Graham has continued to develop his musical sensibilities in the arenas of singing, songwriting, arranging, and band leading, as well as by gratifying his enthusiasm for learning to play a multitude of instruments. In addition to his own projects, Graham has travelled internationally with roots music luminaries of all stripes, performing and/or recording with artists ranging from Lazy Lester to the Rockin' Highliners, from the Swiftys to Billy Boy Arnold, all the while holding down the keyboard chair in the band of Juno award winner Sue Foley. Look for Graham's distinctive voice, expressive keyboards, and burgeoning songwriting skills to come to the fore on the upcoming blues-tinged release from his project with actor / musician Raoul Bhaneja, due out in mid-2005.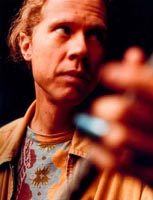 Lester Quitzau and his Very Electric Trio
What began with a solid blues apprenticeship in the funky working-class bars of Edmonton has grown into an eclectic and constantly evolving musical journey for Juno Award-winning guitarist/singer/song-writer, Lester Quitzau. Whether he's coaxing languid, hypnotic sounds from his slide guitar in an intimate solo concert, or improvising freely with musical partners like Bill Bourne and Madagascar Slim in Tri-Continental, a hard-won honesty underscores every note. From slide-inflected folk and blues to electric and eclectic magic, shot through with gritty urban riffs, Lester Quitzau is masterful at loosening his musical imagination.

www.lesterq.com