Tickets:
Price: $15
Related Events:
Amos Garrett, Steve Pineo Trio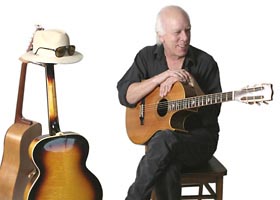 Amos Garrett
Amos Garrett, the pride of Turner Valley, Alberta is one of the most lyrical and original guitarists playing today. He's been playing for over 40 years and his list of credentials is exhaustive. He's recorded with Stevie Wonder, Bonnie Raitt, and Maria Muldaur among some 200 others. Amos was a member of Ian and Sylvia's Great Speckled Bird Band and performed on two albums with Paul Butterfield's Better Days Band.

www.melmusic.com/amos_garrett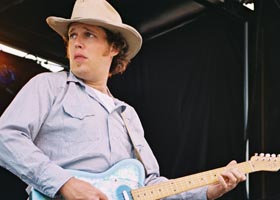 Steve Pineo Trio
Calgary blues and roots rocker, Steve Pineo has it all says Mike Ross of the Edmonton Sun. "He sings well, plays guitar like he sleeps with the thing, and writes excellent songs." "He's a great singer and instrumentalist—he managed to capture the essence of legends without sounding derivative. That's a gift!" adds Keith Glass of Prairie Oyster. Steve will be sharing that gift with Ottawa fans while sharing the stage with Amos Garrett.

www.indeliblemusic.com/stevepineo.html