Tickets:
Price: $15
Related Events:
Ellen McIlwaine Trio, Gaye Delorme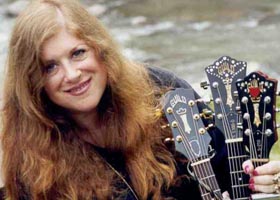 Ellen McIlwaine Trio
Ellen McIlwaine is a guitar legend with a background as diverse as the music she creates. Born in Nashville, Tennessee, she spent fifteen years in Japan as a child. She began playing rock n' roll piano at age five, listening to New Orleans-style rhythm n' blues (Ray Charles, Fats Domino), Latino groups like Trio Los Panchos, Japanese classical and folk music, American jazz, country music and European classical music. She played alongside Jimi Hendrix as they both struggled for a while on the New York scene. Now based in Alberta, McIlwaine is rock royalty and a highly sought-after guitarist world-wide who can thrill with an electric or acoustic guitar, crossing into blues, world, electronica, folk-roots and gospel. Tonight, with her trio, she'll be singing the blues.

www.ellenmcilwaine.com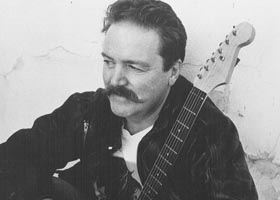 Gaye Delorme
Gaye Delorme, a man who can do it all from—gut wrenching blues to improvisational jazz-influenced experimentation to stunning flamenco styling—he's mapped the existing musical territory and beyond. Gaye brings his wide-ranging musical influences, from the country styling of Chet Atkins to the Brazilian Jobim, into his production work as well. Gaye has produced such Canadian superstars as k.d. lang and Jann Arden and co-produced several artists in Los Angeles with critically acclaimed composer David Foster. His own studio work has brought forth five albums.

www.gayedelorme.com