Tickets:
Price: $55, $45, $35
Related Events:
Alberta Country Superstars! Terri Clark, Gord Bamford
(20% discount when you buy tickets to both May 9 and May 10 shows)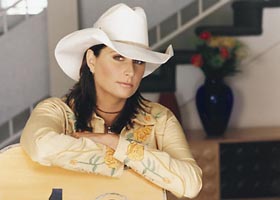 Terri Clark
Don't miss the chance to see country powerhouse Terri Clark! Terri Clark
was raised in Medicine Hat, Alberta and currently resides in Nashville,
Tennessee. She's racked up an impressive string of hit records and has
developed a reputation for incredible live performances while touring in
the company of such great as George Strait, Brooks & Dunn, George Jones,
Vince Gill and Reba McEntire. Terri is the four-time recipient of the
fan-voted Canadian Country Music Associations' Entertainer of the Year
Award. With her throaty alto voice and gritty, down-to-earth style, she
embodies the true spirit of real country music, winning her a huge fan
base the world over.

www.terriclark.com/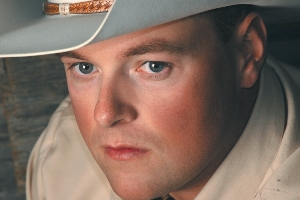 Gord Bamford
Gord Bamford is one of the young guns of 'honest' country. The timeless appeal of his two-step treatment can be seen on the faces of his fans, whether he's rocking on a country standard or crooning a simple love song.
Gord recorded his first album, God's Green Earth, in 2000 when he teamed with Bart McKay in Saskatoon, Saskatchewan. Gord wrote two songs for the album. The rest consisted of songs from others, including Nashville tunesmith Byron Hill.
Gord's new album, Life is Good, is a very personal journey through his life in the years that have passed since God's Green Earth. The first single, Heroes, a top-ten hit in Canada, talks about remembering high school days, triggered by attending his ten-year high school reunion. The second single, My Heart's A Genius, a co-write with Hill, features Gord's first-ever video for CMT.
"He's a true Country artist and is destined to be a huge star. Alberta better hurry up and name a street after this guy before Texas does," said Byron Hill.
Presented in Association with Y101