Tickets:
Price: $15
Related Events:
Ellen McIlwaine, Cassius Khan Trio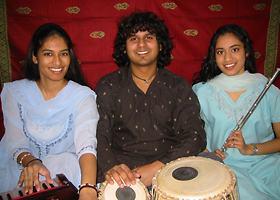 Cassius Khan Trio
Also the product of many world beats, Cassius Khan, born in the Fiji Islands of Indian descent, plays the tabla and sings ghazals, classical Indian music. Traditional but contemporary, Khan's approach to the tabla is multicultural and he blends his music seamlessly with any musical style. Khan has released two CDs and worked with numerous musicians to create other recordings. Catch this show for real world-beat fusion.

www.cassiuskhan.host.sk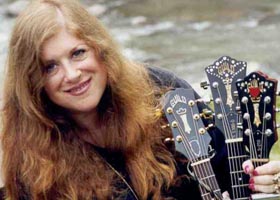 Ellen McIlwaine Trio
Ellen McIlwaine is a guitar legend with a background as diverse as the music she creates. Born in Nashville, Tennessee, she spent fifteen years in Japan as a child. She began playing rock n' roll piano at age five, listening to New Orleans-style rhythm n' blues (Ray Charles, Fats Domino), Latino groups like Trio Los Panchos, Japanese classical and folk music, American jazz, country music and European classical music. She played alongside Jimi Hendrix as they both struggled for a while on the New York scene. Now based in Alberta, McIlwaine is rock royalty and a highly sought-after guitarist world-wide who can thrill with an electric or acoustic guitar, crossing into blues, world, electronica, folk-roots and gospel. Tonight, with her trio, she'll be singing the blues.

www.ellenmcilwaine.com