Meet the artists:
Filumena: Frédérique Vézina
Emilio Picariello: Gaétan Laperrière
Maria Picariello: Elizabeth Turnbull
Charlie Lossandro: Aaron St. Clair Nicholson
Stefano: David Pomeroy
McAlpine: Torin Chiles
Lawson: Keith Boldt
Mamma: Odette Beaupré
Papa: Michael Meraw
Stage Director: Kelly Robinson
Conductor: Bramwell Tovey
Lighting Designer: Harry Frehner
Set, Costumes, and Props Designer: Sue LePage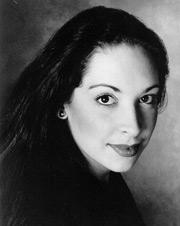 Soprano Frédérique Vézina is quickly establishing herself as a young artist of note. Praised for her "stimulating vocal performance" and "sense of dramatic immediacy", the striking young Quebecoise opened the Canadian Opera Company's 2002-2003 season as Lisa in Pique Dame. Critics hailed the arrival of a major presence on the opera stage: "The dark mahogany tone of Vezina's soprano somehow verified the dignity that was continually being stripped from her, and her performance of her big Act III aria made eloquent testimony to the character's own addiction to emotional gambling." Robert Everett Green – Globe and Mail
She was seen in COC's The Turn of the Screw as the Governess and opened last season as Ellen Orford in Peter Grimes for the Canadian Opera Company. She sang Tatiana in Eugene Onegin at the Opera Festival of New Jersey and was the merry widow herself for L'Opéra de Montréal. Also in 2003-04, she was Miranda in Lee Hoiby's The Tempest for Pacific Opera Victoria and Micaëla in Carmen for Cincinnati Opera. She returns to the Canadian Opera Company this season for the Canadian Premiere of Ruders' The Handmaid's Tale and repeats Micaëla for l'Opéra de Montréal. Her concert schedule calls for a solo recital with Music Toronto, Messian in Victoria, Lobgesang with l'Orchestre symphonique de Québec, and the Fauré Requeim with the Winnipeg Symphony.
A Metropolitan Opera finalist in 2004 and a winner in the Début Young Artists Competition, Ms. Vézina completed a Bachelor of Music Degree at McGill University. She received first prize in three consecutive years at the National Association of Teachers of Singing Competition (NATS) and was also awarded the Most Promising Singer prize. In 2002, at the Trois-Rivières Symphony competition, she was awarded the Grand Prize, as well as a recital broadcast on CBC. Ms. Vézina was also the first prize winner at the National Music Festival held in Calgary.
Ms. Vézina performed the role of Alaide in Bellini's La Straniera for Opera in Concert and was soloist in Villa-Lobos' Bachianas Brasileir No. 5 with the McGill Symphony Orchestra. Previous performances include Contessa (Le Nozze di Figaro), Antonia (Les Contes D'Hoffmann), Diana and Giove (La Calisto), Juliette (Romeo Et Juliette) and Despina (Cosi Fan Tutti). Ms. Vézina was heard in a broadcast recital at the Chapelle historique du Bon-Pasteur and performed in Les Nuits D'Été, and Bach's Johannes Passion and Mass in B minor. She was featured by Orchestre Métropolitain du Grand Montréal in Bruckner's Te Deum and appeared as Pamina in the Canadian Opera Company Ensemble Studio's touring version of Mozart's Die Zauberflote.
As a member of the COC's Ensemble studio, she was seen last season in mainstage productions as Karolka (Jenufa) and Kate Pinkerton (Madama Butterfly). Ms. Vézina has appeared in Messiah with Boris Brott in Hamilton and as soloist in recital for the Off Centre Concert series in Toronto.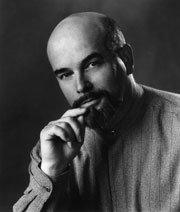 Baritone Gaétan Laperrière plays Emilio Picariello in Filumena – the bootlegging Kingpin. He is one of Canada's greatest classical artists, continuing to command the attention of leading opera companies worldwide. He has performed the title role of Rigoletto at the Calgary Opera, Opéra-Théâtre de Metz, Opéra-Théâtre de Rennes, and the New York City Opera. He has also portrayed Renato in Un Ballo In Maschera at L'Opéra de Paris Bastille, Opéra d'Avignon, and the Hong Kong Arts Festival.
In the United States, Mr. Laperrière has appeared with Florida Grand Opera, San Francisco Opera, Washington Opera, Houston Grand Opera, and the Santa Fe Opera, among many others. He also made his Carnegie Hall debut as Valdeburgo in a concert performance of Bellini's La Straniera with the Opera Orchestra of New York. Mr. Laperrière recently performed the role of Count di Luna in the 1857 Paris version of Verdi's Trouvère, as a guest soloist at the Festival International de Lanaudière, and made his debut at the Teatro Comunale di Bologna as Golaud in Pelléas et Mélisande.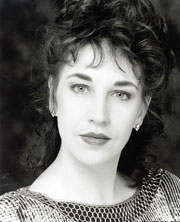 A Winner in the Metropolitan Opera Competition, North American finalist in the International Bernstein Song and Oratorio Competition, and recipient of a Canada Council Career Development grant, Elizabeth Turnbull is a mezzo with a growing reputation in the U.S. and Canada, hailed by the press as "(one) of this country's finest young singers, luminous and rich-voiced". Her 2002/2003 season was highlighted by the world premiere of the new Canadian opera FILUMENA for the Calgary Opera, playing the role of Maria. She was Ulrica in UN BALLO IN MASCHERA for Opera Lyra in Ottawa and other recent highlights include Madame de la Croissy in DIALOGUES DES CARMELITES for Calgary Opera, Juno in Handel's SEMELE for Chicago Opera Theater, Larina in EUGENE ONEGIN for Opera Ontario, and the title role in CARMEN for Edmonton Opera. On the concert stage, she sang in Bach's MASS IN B MINOR for the London Fanshawe Symphonic Chorus and in Mahler's SYMPHONY NO. 2 with the Edmonton Symphony.
Following the Banff Centre performances of Estacio's FILUMENA, she was in Edmonton with the Richard Eaton Singers for Bach's WEIHNACHTSORATORIUM, then back in Calgary for MESSIAH. Opera Ontario patrons in Hamilton and Kitchener heard her as Emilia in OTELLO and she also was in Saskatoon for Bruckner's MASS IN F MINOR and in Vancouver for an opera excerpt programme with the Vancouver Symphony. This season, she will be in Montreal and Toronto for concerts encompassing a wide range of repertoire and looks forward to a remount of FILUMENA at the National Arts Centre. She recently appeared with Trevor Pinnock and Les Violons du Roy in Montreal singing Mozart's KRONUNGMESSE and looks forward to the same work with the Edmonton Symphony.
At the Ravinia Festival, Ms. Turnbull sang with Christoph Eschenbach at the piano in Brahms' SONGS FOR PIANO, ALTO and VIOLA, while David Owen Norris was her pianist for Schubert Lieder. After her debut as Mercedes in CARMEN for the Dallas Opera, she was called back for the Dritte Lady in DIE ZAUBERFLÖTE. Berta in IL BARBIERE DI SIVIGLIA has been on her schedule along with Mozart's REQUIEM and ELIJAH in Hamilton and Edmonton. She sang Beethoven's SYMPHONY NO. 9 with the Vancouver Symphony, and Haydn's ST. CECILIA MASS for Chorus Niagara. Also on the Chalmers Award winner's schedule were MESSIAHs at the National Arts Centre and Avery Fisher Hall in New York, Mahler's SYMPHONY NO. 8 with the Vancouver Symphony and Bradamante in ALCINA for Opera in Concert. In a lighter vein, Ms. Turnbull was heard in Schumann's SPANISCHE LIEBESLIEDER with the Aldeburgh Connection and in Edmonton, as Ruth in Gilbert & Sullivan's THE PIRATES OF PENZANCE.
Ms. Turnbull debuted with Virginia Opera as Gertrude in ROMÉO ET JULIETTE and appeared for the Berkshire Opera as the Dritte Lady in DIE ZAUBERFLÖTE. Critically acclaimed as Irene in Handel's TAMERLANO at the Aldeburgh Festival, she sang with Calgary Opera as Olga in EUGENE ONEGIN and also appeared as Alisa in LUCIA DI LAMMERMOOR with the opera companies of Edmonton and Regina. Mallika in LAKMÉ and Countess Federica in LUISA MILLER for Toronto's Opera in Concert, Ms. Turnbull was featured as Mrs. Gleaton in the Vancouver Opera production of Floyd's SUSANNAH.
Rilling chose Ms. Turnbull for his CBC recording of Haydn's HARMONIEMESSE and Mozart's LITANIAE LAURETANAE with the Vancouver Cantata Singers. Further credits include the Guelph Spring Festival, New Music Concert Series, the Elora Festival, and the world premiere of Victor Davies' REVELATION with Bramwell Tovey and the Winnipeg Symphony. A founding member of the Bach Consort of Toronto, her recordings with this ensemble are available across Canada.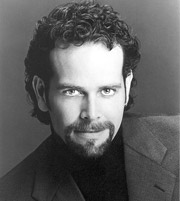 Aaron St. Clair Nicholson, an alumnus of the prestigious Merola Program for young artists at the San Francisco Opera, led off his 2003-2004 season with Figaro in Il Barbiere di Siviglia for Opera Ontario, followed by Mercutio in Calgary Opera's Romeo et Juliette, and Escamillo in Carmen for Pacific Opera Victoria. He also appeared in Miami as a member of Florida Grand Opera's Resident Artist Program in the roles of Absalom in the North American premiere of Donath's Szulamit and Mercutio in Gounod's Romeo et Juliette.
The dashing young baritone starred in Glimmerglass Opera's The Good Soldier Schweik as Lt. Lukash and returned for the summer of 2004 as Sonora in La Fanciulla del West. His 2004-2005 season includes Harlekin in Ariadne Auf Naxos and Ping in Turandot for L'Opéra de Montréal. In the winter of 2005, he returns to Florida Grand Opera for Papageno in Die Zauberflöte and in 2006 he debuts with the Vancouver Opera as Valentin in Faust. On the concert platform, he appears with both Brott Summer Music and Orchestra London in Carmina Burana and with the Vancouver Bach Choir in Messiah.
During the 2002-2003 season, he was heard as Marcello in Pacific Opera Victoria's La Boheme, debuted for L'Opéra de Montréal as Tarquinius in The Rape of Lucretia and starred in the title role of Il Barbiere di Siviglia for Opera Saskatchewan.
The Abbotsford, British Columbia native is a graduate of the Resident Artist Training Program at Tri-Cities Opera in New York where he appeared in a number of leading roles including Belcore in L'Elisir D'Amore, the title role in Don Giovanni, Dr. Falke in Die Fledermaus and Sharpless in Madame Butterfly. Nicholson was featured as Zalzal in L'Etoile at Glimmerglass and covered the roles of Junius in Rape of Lucretia and Pallante in Agrippina. Western Opera Theater chose him for the role of Guglielmo in Mozart's Cosi Fan Tutte in a production which toured under the auspices of Seattle Opera's Young Artist Program. Further credits include Marcello and Figaro for Tacoma Opera and Graf Homonay in Strauss' Der Zigeunerbaron for Pacific Opera Victoria.
Orchestras in the United States and Canada have engaged him for major repertoire including Elijah, Messiah, Carmina Burana and Bach cantatas, as well as works by Fauré and Vaughan Williams. The George London competition finalist has been heard with the Vancouver Symphony, Binghamton Symphony, Victoria Symphony, Bellevue Philharmonic, Victoria Capriccio, at the San Francisco Opera Center, and with the Tri-Cities Opera Orchestra.
Nicholson's awards include the Richmond F. Gold Career Grant, the Karl Muller Performance Award, a career incentive grant from Seattle Opera and most recently, the Sullivan Foundation Award for role preparation assistance.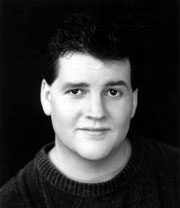 A former Canadian Opera Company Ensemble Studio member, David Pomeroy has caught the attention of artistic directors in Canada, the U.S. and Europe. Blessed with a rich tenor and thrilling high notes, he made his Canadian Opera Company debut as Ruiz in Il Trovatore and performed with the Pittsburgh Opera in Wargo's A Visit To The Country. Additional Canadian opera credits include, the roles of Tolomeo in Giulio Caesare In Egitto, Lover in Il Tabarro, Trin in La Fanciulla del West, Novice in Billy Budd, Don Luigino in Il Viaggio a Reims, Missail in Boris Godunov, and Seigen in The Scarlet Princess. Other roles include Tamino in Die Zauberflöte as part of the Festival for the Britten-Pears School, Roméo in Roméo et Juliette, Alfredo in La Traviata, and Piquillo in La Périchole. He has been a soloist with the Toronto Symphony Orchestra, Opera in Concert, Toronto's Alderburgh Connection, and the Toronto Mendelssohn Choir. He recorded the role of Jarvis Jr. in Serinette with Soundstreams Canada, and Venus and Adonis at the Concertgebouw with the Rotterdam Philharmonic. In the 2002/2003 season, Mr. Pomeroy performed with the Manitoba Opera, the Vancouver Opera Orchestra, the Saskatoon Symphony, the Newfoundland Symphony, and the National Arts Centre, and performed in La Bohème with Pacific Opera Victoria, and Filumena with Calgary Opera and The Banff Centre. In the upcoming season, Mr. Pomeroy will perform in Carmen with Pacific Opera Victoria, La Fanciulla del West with Vancouver Opera, and opera galas as well as oratorio across Canada.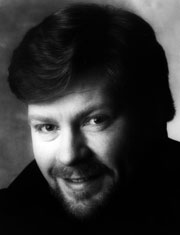 With a wide range of repertoire at his disposal, tenor Torin Chiles continues to be engaged by the important opera companies and orchestras of Canada and the United States. In 2003 he returned to Calgary Opera for their world premiere of the widely acclaimed new opera, Filumena, and an exciting presentation of Arthur Honegger's King David with the Guelph Chamber Choir, orchestra and dancers. Mr. Chiles returned to L'Opéra de Montréal as Bob Boles in their new production of Britten's Peter Grimes, and he recently reprised his role of the Magician for L'Opéra de Montréal's critically acclaimed production of The Consul by Menotti. He received warm reviews for his MacDuff in the Manitoba Opera Association's production of Verdi's Macbeth. Chiles has portrayed the role of Pang in Puccini's Turandot in Vancouver, Montreal, Winnipeg, Edmonton, Calgary, and Arizona. Other credits include Pinkerton in Madame Butterfly, and Count Almaviva from Il Barbiere di Siviglia for Opera Lyra in Ottawa. Torin Chiles has performed with many orchestras including: National Arts Centre, Detroit, Montreal, Edmonton, Calgary, Victoria and Kitchener-Waterloo. Noted for his flare with operetta portrayals, Chiles is featured on a CBC SM5000 Series Compact Disk called A Gilbert & Sullivan Gala with the Winnipeg Symphony Orchestra, Tracy Dahl, and Maureen Forrester, under the direction of Bramwell Tovey. Chiles currently resides in London, Ontario, where he is a member of the voice faculty at the University of Western Ontario.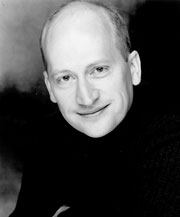 Saskatchewan born tenor Keith Boldt made his Banff Centre debut in Filumena. His professional career began in Toronto with the Canadian Opera Company Ensemble and since then he has appeared with opera companies and symphony orchestras across Canada. His operatic credits include Siegmund in Die Walküre (Song Circle, Toronto), Max in Der Freischütz (L'Orchestre Métropolitain, Montréal), Macduff in Macbeth (Pacific Opera Victoria), Der Steuermann in Der Fliegende Holländer (L'Opéra de Montréal), Don José in Carmen (Vancouver Opera), Rodolfo in La Bohème (Opera Saskatchewan), Alfredo in La Traviata (Edmonton Opera, Pacific Opera Victoria, Opera Saskatchewan), Eisenstein in Die Fledermaus (Toronto Operetta Theatre), the First Armed Guard in Die Zauberflöte (Edmonton Opera), the Third Jew in Salome (Opera Lyra Ottawa), and Elder Hayes in Susannah (Calgary Opera). Mr. Boldt has toured Europe as Prince Sou-Chong in Lehár's Das Land des Lächelns, and made his German opera debut in Der Kaiser von Atlantis and Oedipus Rex in Bayreuth and Hof. With the Aldeburgh Festival in London, England, he debuted as Jeník in The Bartered Bride. Mr. Boldt also has numerous concert performances to his credit in Canada and Europe. Most recently he was the tenor soloist in the world premiere of Toronto composer Derek Holman's Requiem (Mississauga Choral Society), broadcast nationally on CBC Radio.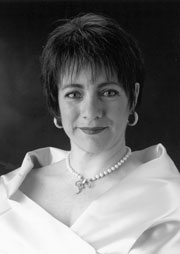 A native of Rivière-du-Loup, mezzo soprano Odette Beaupré is a graduate of the Conservatoire de musique de Québec. Known to be an exceptional actress, she has sung with opera companies in Canada and in the United States, most notably in a production of Les Contes d'Hoffman at the Metropolitan Opera. She has sung the roles of Maddalena (Rigletto), Amelia (Otello), and Piacere in the North American premierè of La rappresentatione del anima e di corpo with the Canadian Opera Company. A regular performer with L'Opéra de Montréal, her roles there have included Stephano (Roméo et Juliette), Mère Marie and Madame de Creissy (Dialogues des Carmélites), Oreste (La Belle Hélène) and Isolier (le Comte Ory), and last season she performed the role of Arnalta in l'Incoronazione di Poppea. Her European début was made with l'Opéra de Nice as Zerlina (Don Giovanni), a role later reprised with Calgary Opera and Edmonton Opera. She has sung the title roles of Carmen and Mignon with L'Opéra de Quebec, Edmonton Opera, and Las Vegas Opera Theatre and Suzuki (Madame Butterfly) with Opera Lyra in Ottawa and Opera Hamilton.
In addition to an operatic repertoire of more than fifty roles, Odette is a recitalist of note throughout Canada. Her engagements have included concerts with Charles Dutoit and the Montreal Symphony at Carnegie Hall. Her oratio repertoire includes Beethoven's Ninth Symphony, Mozart's Mass in C Minor, Requiem by both Verdi and Duruflé, Handel's Messiah, Dubois' Les sept paroles du Christ, Vivaldi's Gloria, and Saint-Saëns Oratorio de Noël among others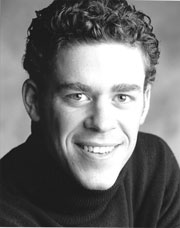 Baritone Michael Meraw is a young and exciting presence on the operatic stage, as well as the concert platform. Increasingly in demand, he has been hailed by critics not only for his "rich, virile sound..." but also his abilities as an actor. "His fluid movements and his sense of mischief that flowed from his every gesture and expression, he was a perfect Figaro."
Michael will play the part of Papa in The Banff Centre's production of Filumena at the National Arts Centre's Alberta Scene in Ottawa. Recently he played Count Almaviva in the Banff Centre's production of Mozart's Le nozze di Figaro, as well as singing the role of Gryaznoy in Rimsky-Korsakov's The Tsar's Bride for Toronto Opera in Concert.
Michael Meraw made his professional debut with Pacific Opera Victoria in the role of Harlekin in Strauss's Ariadne auf Naxos in 1999. He then debuted with Virginia Opera as Garibaldo in Handel's Rodelinda, and was described in the Times-Dispatch of Virginia as singing with "intensity and theatrical flair." He has performed Escamillo (Carmen) and Marcello (La Bohème) with Toronto Opera Lyric Theatre, and with the Zwei Groschen-Oper in Germany as Monterone (Rigoletto), Scarpia (Tosca), and Figaro (Il Barbiere di Siviglia). Additional roles performed include Silvio (I Pagliacci), Guglielmo (Cosi fan Tutte), Mr. Gedge (Albert Herring), John Brook (Little Women, Adamo), Golaud (Pelléas et Mélisande), and King Roger in the opera of the same name by Szymanowski.
This season, Michael will be an invited guest for McGill University's Faculty of Music Centennial celebrations and will sing Sir John A. MacDonald in Louis Riel by Harry Somers.
A frequent concert and oratorio soloist, this season Michael Meraw will sing the baritone solos in Orff's Carmina Burana with Pro Coro Canada in Edmonton, as well as giving several recitals with repertoire ranging from Rachmaninov and Sviridov to Berlioz and Strauss with such presenters as the McGill University Faculty Recital Series and La Chapelle Historique de Bon Pasteur de Montreal.
Recently he was heard as the baritone soloist in The Sea Symphony of Vaughan Williams with the Richard Eaton Singers and the Edmonton Symphony Orchestra, and as the bass soloist in Mozart's Coronation Mass with L'Harmonie Vocale de St-Hyacinthe. He has performed in concert with the Victoria Symphony, The Richard Eaton Singers, Regina Symphony, Thirteen Strings Ottawa, the Edmonton Youth Orchestra, and the McGill Orchestra in repertoire that includes Bach's Johannespassion, Beethoven's Ninth Symphony, Brahms's German Requiem, Handel's Messiah, Israel in Egypt and Saul, Orff's Carmina Burana, Mendelssohn's Elijah, Puccini's Missa di Gloria, Saint-Saëns's Oratoire de Noël, Walton's Belshazzar's Feast, Mahler's Lieder eines fahrenden Gesellen, and Moussorgsky's Songs and Dances of Death.
A native of Alberta, now residing in the United States, Michael holds a Bachelor of Early Music Performance and Master of Music in Solo Vocal Performance from McGill University. He has also participated in the Seattle and Des Moines Metro Opera young artist programs and is the recipient of grants from Alberta Heritage and the Alberta Arts Council, the Jacqueline Demarais Foundation, a prizewinner in the 1997 CBC Debut Competition, a finalist in the 2000 Heinz Rehfuss Competition, and the William Vennard Prize winner of NATSAA 2000.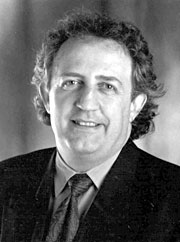 Conductor Bramwell Tovey was appointed Music Director of the Vancouver Symphony in September 2000. Maestro Tovey also works internationally with a prestigious list of orchestras – including the New York Philharmonic, Toronto Symphony, Montreal Symphony, and the City of Birmingham Symphony Orchestra – in addition to his music directorship with the Orchestre Philharmonique du Luxembourg. As well as conducting, Tovey is a composer, and most recently his new Cello Concerto was premiered at the New Music Festival in Winnipeg in January 2001. He has also enjoyed great success with his Requiem, premiered by the Hannaford Street Silver Band in Toronto in 2000, and recorded on the Opening Day label. In April of 2003, Mr. Tovey won his first Juno Award, for Best Classical Composition for Requiem. Bramwell Tovey has a well-deserved reputation as an exceptional communicator. His debut on the renowned Young People's Series of the New York Philharmonic last season resulted in immediate re-invitation to conduct more concerts on that series and additional concerts as part of the New York Philharmonic's regular season. Tovey was awarded the Canada 125th Anniversary Medal in recognition of his contribution to Canadian cultural life. In 1999, Bramwell Tovey received an honorary Doctorate of Laws from the University of Manitoba and the Joan Chalmers Award for Artistic Direction.